FOR THE CHANGING CONDITIONS
- SPRING '23 -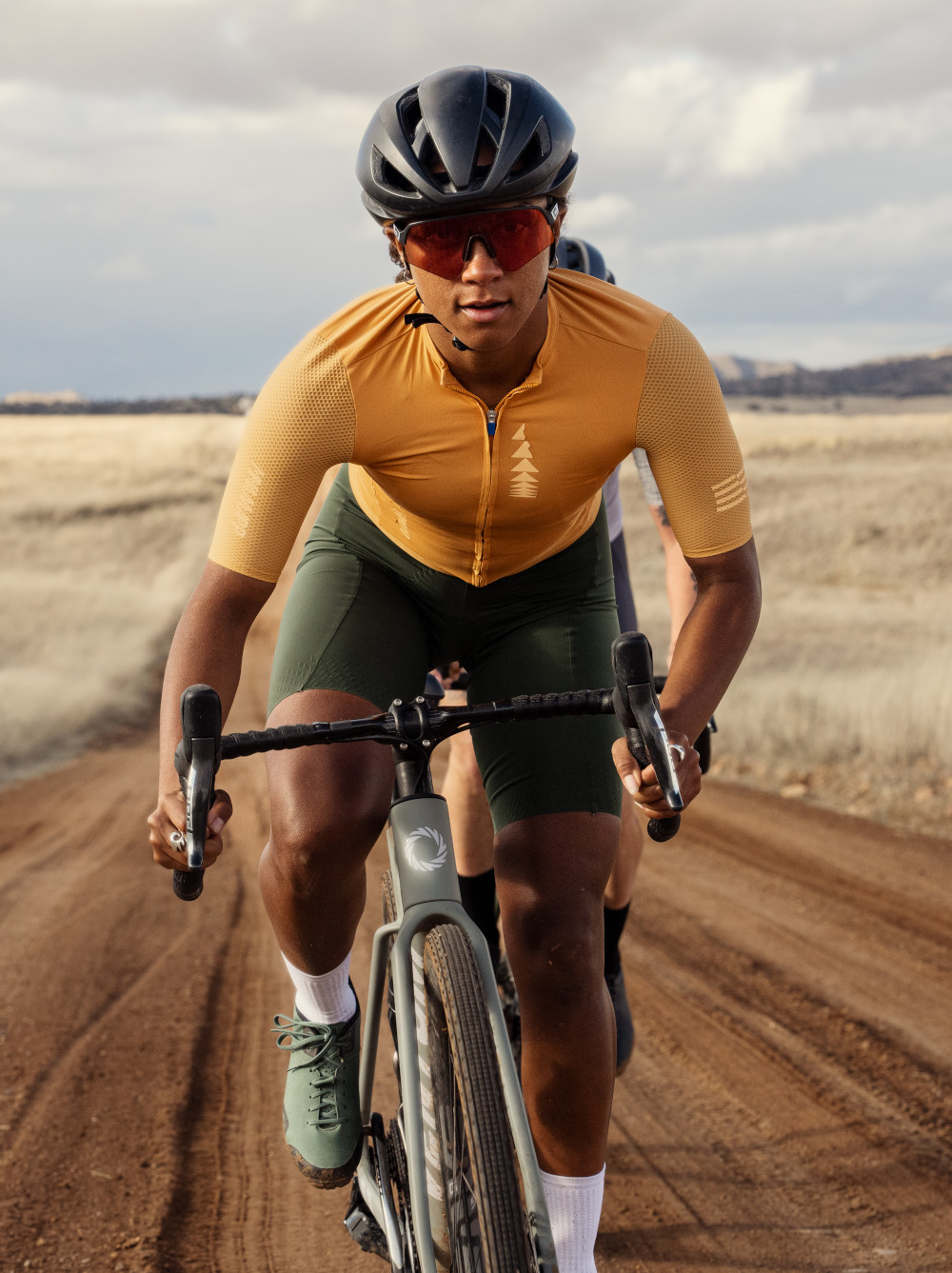 The snow melt ushers in a symphony of sound; the gentle pitter-patter of raindrops met with the cheerful chirping of birds announce the arrival of Spring. The promise of warmth is met with longer days, filling the air with anticipation like the first time a child fills a balloon.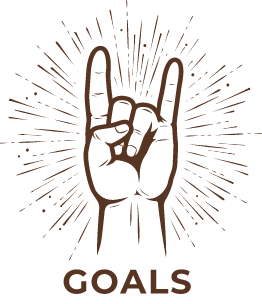 This change of the season is often paired with an uptick in motivation, an opportunity to revisit your riding goals.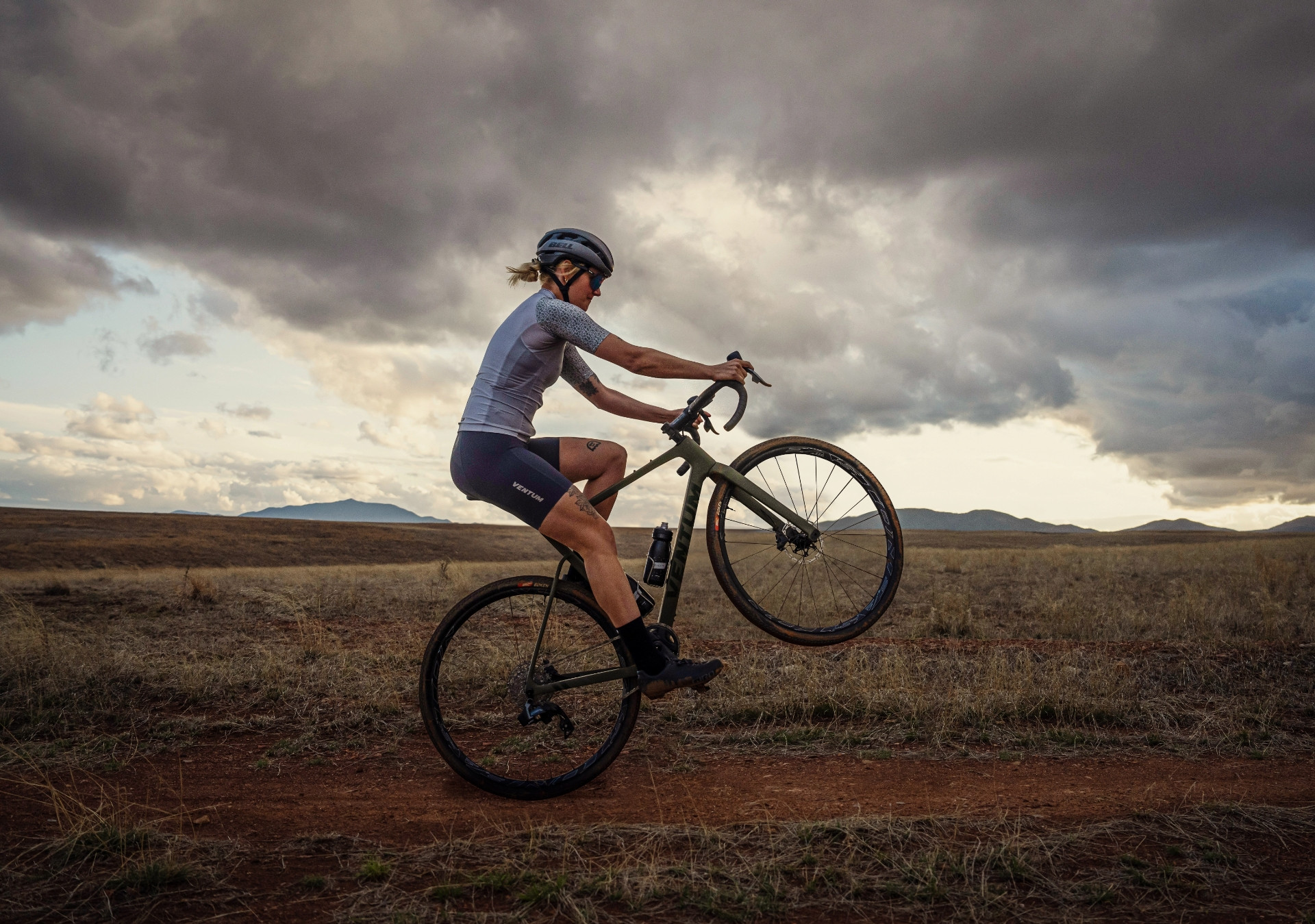 Ivy is riding the GS1 in Moss - Built with SRAM Force.
For a cyclist, muddy gravel roads are a familiar scene to spring riding that provoke a sense of comfort in its adversity. No matter where you ride, the strain and effort required to navigate the rough terrain is a constant reminder of the challenges that come with our sport. Like a cyclist riding through mud on the opposite corner of the globe, we bring with us the humble knowledge that exertion is a universal language.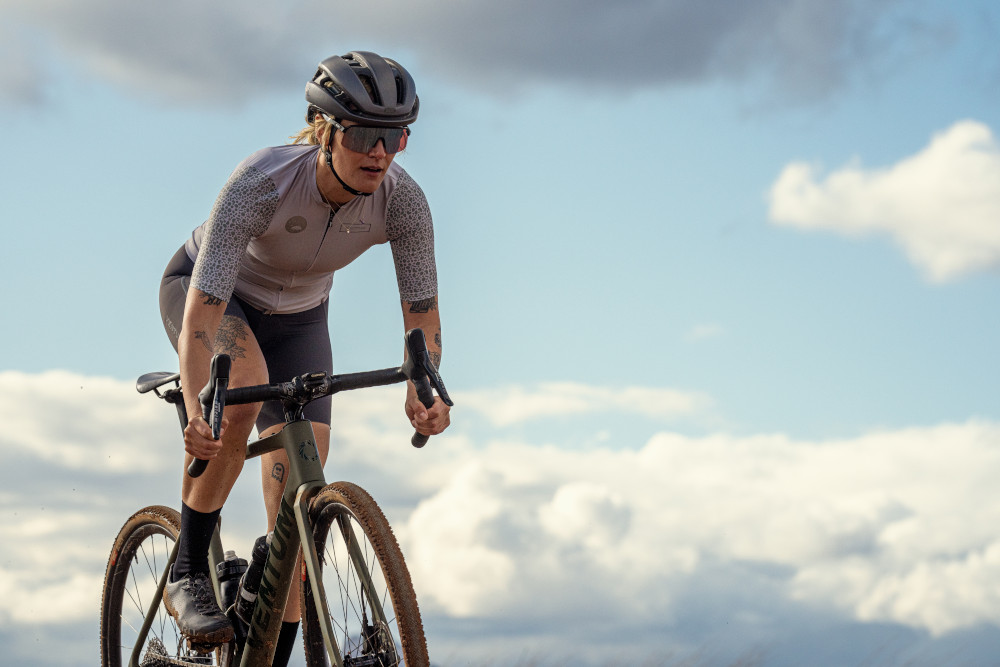 "With each new ride, we embrace the constant change and push ourselves to new heights, knowing that the rewards of the journey are worth every pedal stroke."
As experts in cycling, we know that with the changing of the seasons comes unpredictable weather that can affect our ride without warning.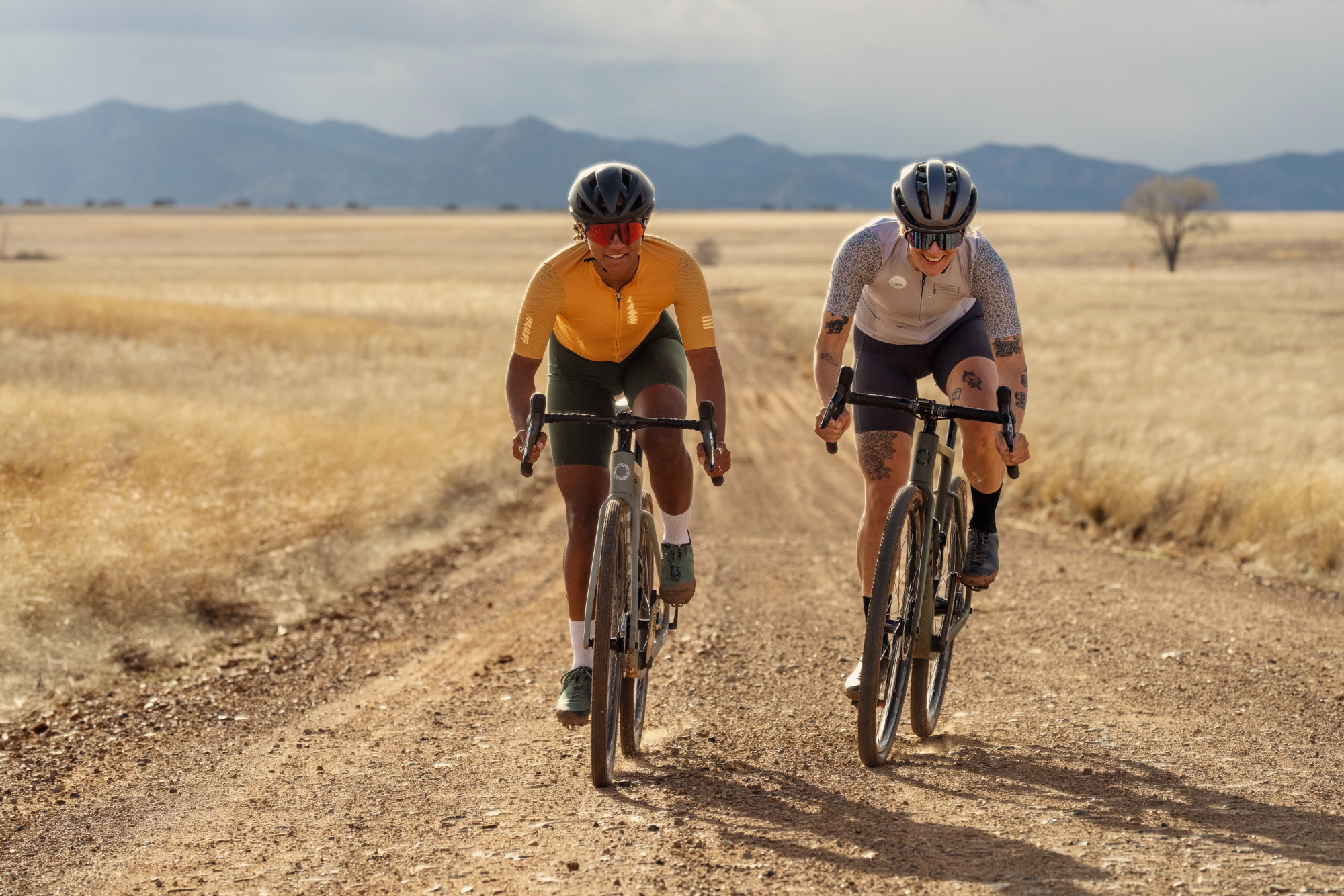 No matter how much we prepare, nature has a way of reminding us of its power and unpredictability.

But as experienced cyclists, we know that with adaptability and perseverance, we can navigate any conditions and make the most of every ride.
WE KNOW WE MUST PREPARE FOR THE CHANGING CONDITIONS.
- FINISH -